In the commercial vehicle show in Hanover debuted a concept pickup Nissan Navara EnGuard, designed for rescue teams working in remote areas with limited access to electricity.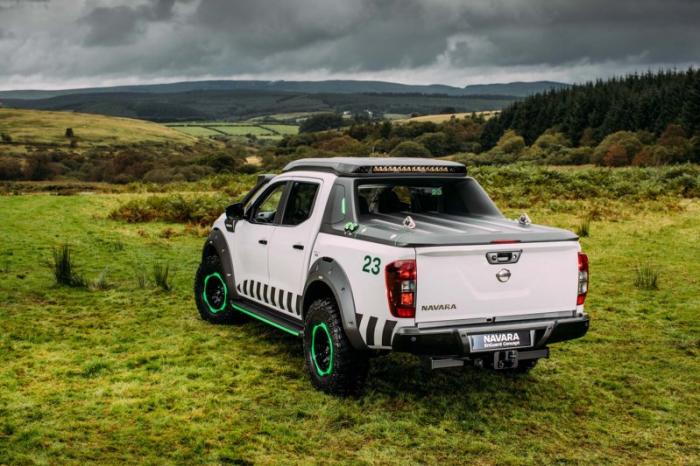 Four-wheel drive Navara EnGuard Concept is based on Tekna version with double cabin and equipped with tvinturbirovannym "diesel" volume of 2.3 liters and output of 190 hp It was he who is the main source of energy for two portable battery packs, hidden in the back of a pickup truck.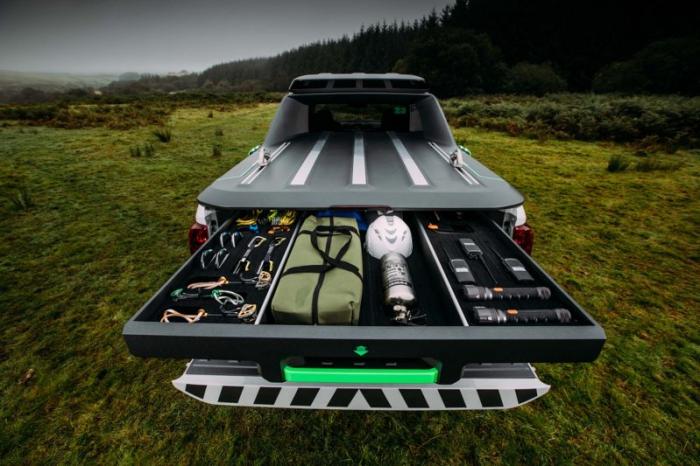 Concept Clearance 50 mm longer than the standard Nissan Navara. Additional 136 mm to the height of the roof added LED-light installation. The wheel arches, lamps and lanterns installed blue strobe lights.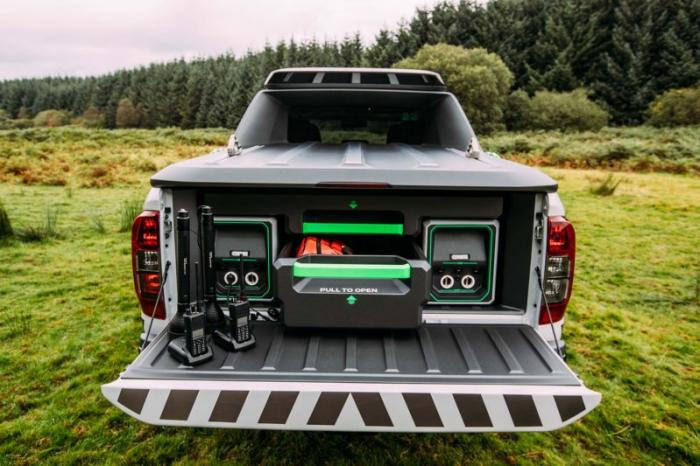 The combination of colors for the rescue of a pickup picking specifically: fluorescent green is best visible in daylight and distinguish color-blind, and people with this diagnosis will advance to see an approaching car.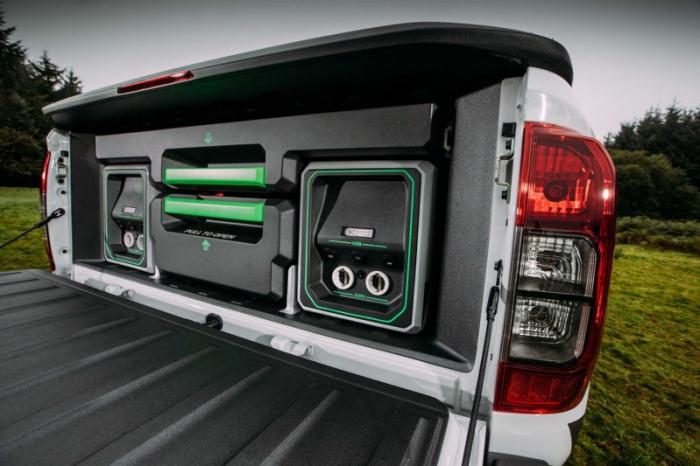 The capacity of each unit – 2 kW, inside an aluminum "all-weather" body is seven modules Nissan EV. The devices have been developed as an alternative to generators used by rescuers to provide electricity specialized equipment. And nissanovskoy development has one advantage over the said generators – they can be used in confined spaces without the threat of ignition and emission-free.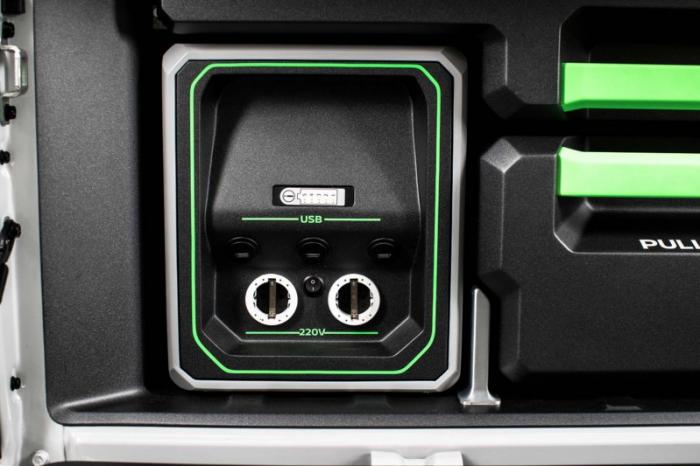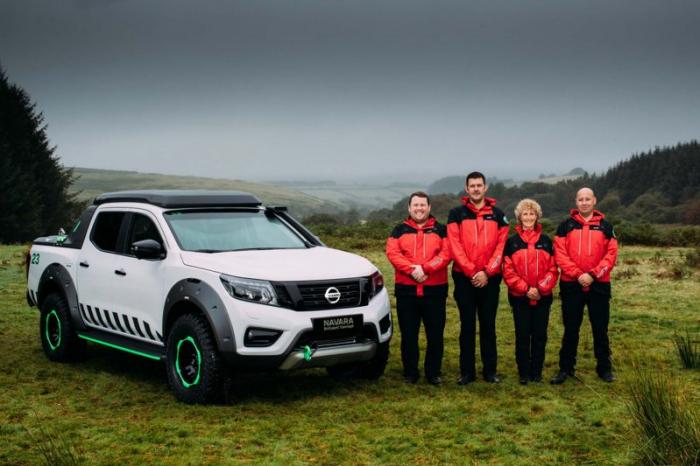 Battery packs have two interfaces, two 220-volt outlet, and three USB-ports. Sockets are also present on the sides of Navara EnGuard Concept. And the bead pickup fraught with another surprise – they are hidden sliding screen where the image is projected with a compact camera quadrocopters, which will help to assess the area from a height of 6000 meters. The speed of movement of the drone – up to 20 m / s. At this rate it can fly up to 30 minutes.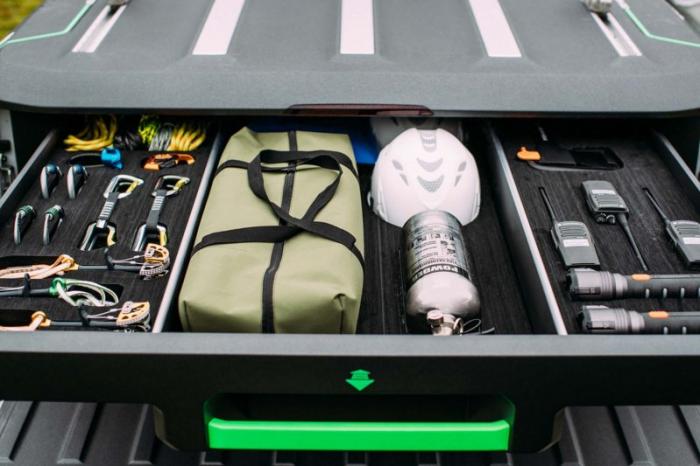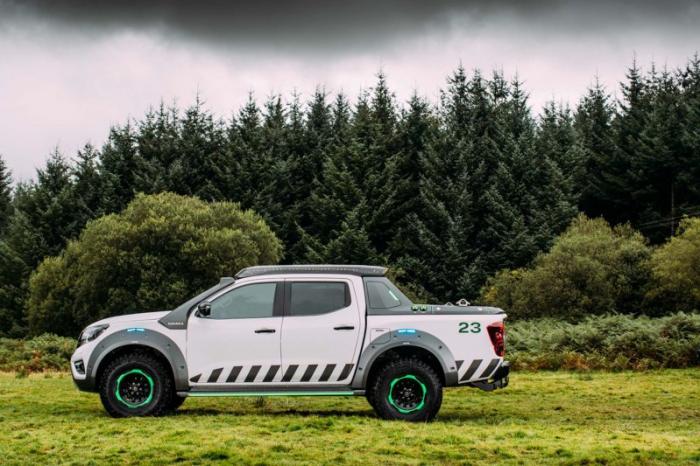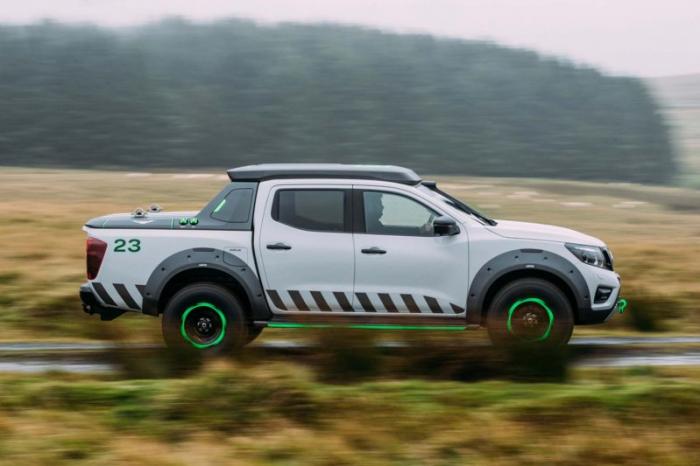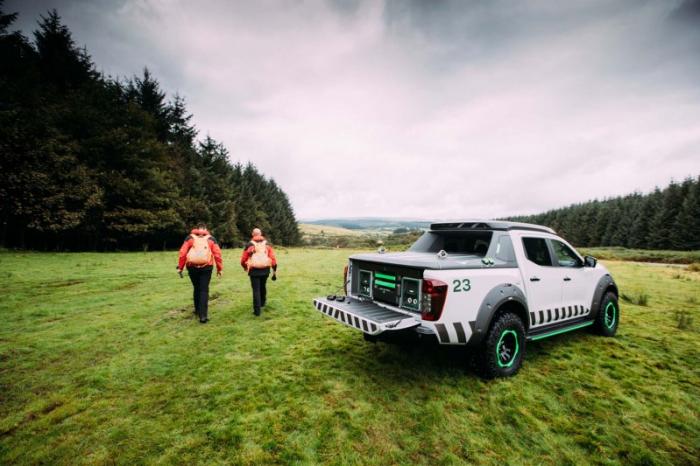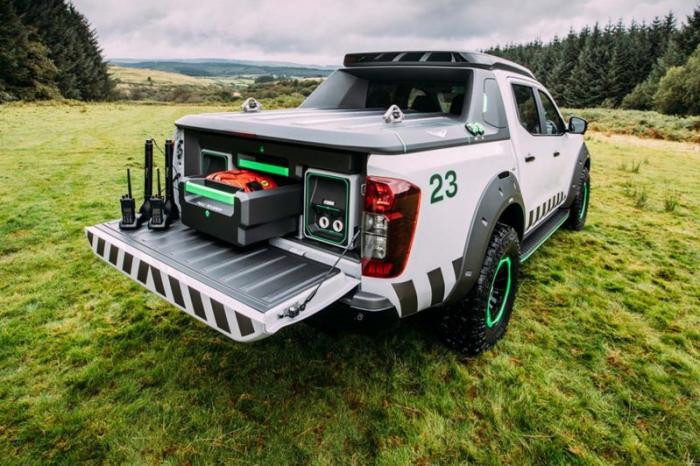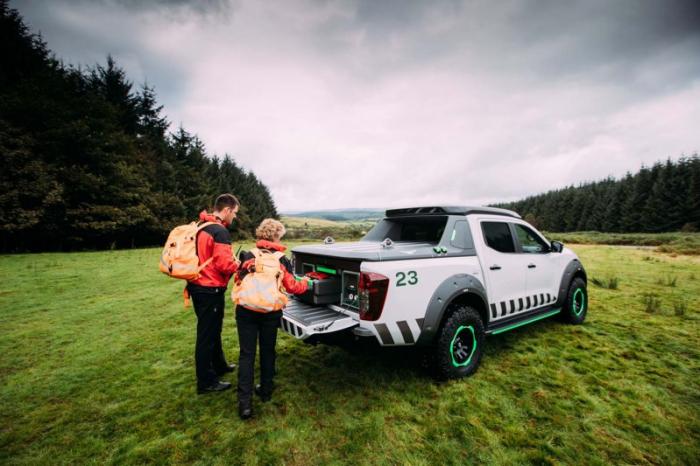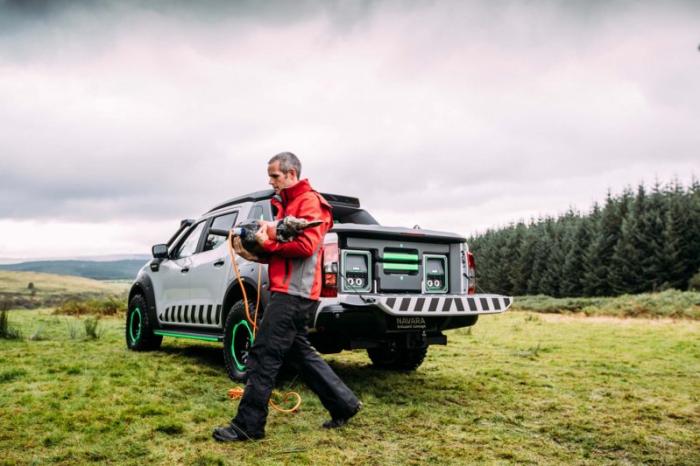 The rest of the body is given over two drawers made of fiberglass: in the top are lightweight tools and gadgets – rope, radios, compact ax in the large that already and deeper, you can store life jackets, oxygen tanks, intensive care complex, and so on.